By now most of you know that I live in St. Pete about 20 weeks a year. It is a crazy schedule of two week trips throughout the year ... although we're shooting for more three week trips. We're just not in a position to move there permanently ... yet! To say that I love St. Pete is an understatement ... and apparently someone at
New York Magazine
feels the same way.
On page 5 you'll find a reference to my neighborhood, Kenwood. Because so many artists reside in the neighborhood, Kenwood Board Members and residents are working with the city toward establising a special residential status called an "Artist Enclave". This would allow artists some limited commercial use of their property for teaching, etc. Signage also would be permitted. What page 5 of New York Magazine doesn't mention is that even though the homes tend to be small ... Kenwood has the largest concentration of bungalows in the state of Florida and a good many of them are charming.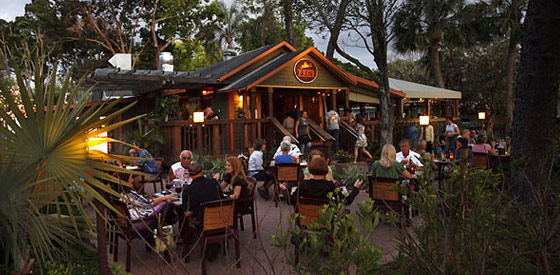 Peg's Cantina in neighboring Gulfport
In 2005, Cottage Living magazine named Kenwood one of the five best cottage communities in the country. But it wasn't always like that. In 1990, a run-down Kenwood began to turn the corner when a group of hard core restorers ... and partiers ... brought the community back to life through hard work and porch parties ... a tradition that continues today.
New Salvador Dali Museum, opened 1/11/11
If any of this appeals to you and you want to live in a warm climate, 12 minutes from some of the most beautiful beaches in the world and a mile from some great cultural sites and restaurants, get in touch with me ... I know a dynamite real estate agent who will hook you up!